Clearlight Ministries, Intl.
Clearlight Ministries, Intl.
BE READY, BE WATCHFUL and PRAY. THE LORD is coming for a people looking for Him... and LIVING for Him. A BRIEF AND POWERFUL MESSAGE:
THE MOST IMPORTANT MESSAGE EVER GIVEN TO MANKIND:
Lyrics:
Watches of The Night-Jesus Draw Me Nearer
Chorus 1
May this journey bring a blessing
May I rise on wings of faith
And at the end of my heart's testing
With Your likeness let me wake
Verse
Jesus draw me ever nearer
As I labor thro' the storm
You have called me to this passage
And I'll follow tho' I'm worn
Verse 2
Jesus guide me thro' the tempest
Keep my spirit staid and sure
When the midnight meets the morning
Let me love You even more
Chorus 2
May this journey be a blessing
May I rise on wings of faith
And at the end of my heart's testing
With Your likeness let me wake
Verse 3
Let the treasures of the trial
Form within me as I go
And at the end of this long passage
Let me leave them at Your throne
Ending
Jesus draw me ever nearer
Jesus draw me ever nearer
Jesus draw me ever nearer to You
To You
--
~ A WORD FROM THE LORD Yeshua I MUST DELIVER TO CHURCHES & CHRISTIANS EVERYWHERE..
This is one of the hardest words GOD ever gave to me: but I must deliver both the message and my soul. ...
Both I and my wife, a godly woman and a prophetess,have heard from the LORD YahvA on this: so I must, I MUST deliver this to every Christian: whether they can or will receive it or not:
Here It Is:
"Profiting from and merchandising ministry & praise & worship is, in the sight of GOD, a form of harlotry and playing the hireling for personal gain."
I'll say that again:
"Profiting from and selling/merchandising ministry and the Gospel, OUTSIDE OF receiving freewill faith or love-offerings, is a form of harlotry, of not trusting GOD for provision, and of using and manipulating GOD's people!" - did you hear that ? GOD wants the Church to REPENT of this harlotry. - it is, in truth, an open door to deception, ... and further (and even worse) it is an open door to accusations and reproach to ministry and the Name of Christ ! - Is THAT serious enough for you ?
Consider carefully also these scriptures & exhortations:
1 Corinthians 9:16-20
New King James Version (NKJV)
17b I have been entrusted with a stewardship.
18 What is my reward then? That when I preach the gospel, I may present the gospel of Christ without charge, that I may not abuse my authority in the gospel.
and these very relevant scriptures also:
* 2Peter 2:2-3, and 15 *
* Acts 5:1-11; 8:17-24 *
* 1 Timothy 6:8-11 *
* Hebrews 2:4; and 10:38a. *
* Jude, verse 11 *
* 2 Kings 5:20-27 *
* Matthew 10:8 *
* Revelation 22:6 and 17 *
Please, PLEASE understand: books, literature, CDs, DVDs, and whatever amounts to actual MINISTRY and uplifting of Christ and the Gospel should be made available on the basis of THIS GUIDELINE and THIS sane and scriptural guideline ONLY:

* for free, - if it is known that the person cannot pay.

* AT COST. - including any shipping and handling.

* for a donation that at least covers cost.

No one should ever ever ever EVER be "charged" for praising and worshiping GOD, for hearing the Gospel, OR for discipleship teaching. ... and please explain to me: if you are NOT "teaching to disciple someone" ... then WHAT ARE you doing. ?

"freely you have received; freely give."

"the just shall live BY FAITH."

OBEY THE LORD.

I'll say it again: OBEY THE LORD YESHUA. Receive only what people are willing to GIVE to your ministry. ... *not* "what they must pay" for it.

What is the true gospel of Jesus?
The Ministry Website for Clearlight Ministries, Intl.
We are a ministry team that emphasizes prayer, intercession, teaching and discipling others in the Word of GOD, and helping the poor as GOD provides.

We are convinced that ...
The Lord Yeshua (Jesus) is returning soon for His people ... and shortly after that, He will return to rule and reign upon the earth.
---
BE READY, BE WATCHFUL and PRAY.
THE LORD is coming for a people looking for Him...
and LIVING for Him.
---
- A powerful prophecy received by Steven Crowder in the heartland of America in 1998, regarding the dark future of America if the people do not repent (including Christians). much of this prophecy is coming true in this very hour in which we live.
Watch and Pray
When it's all said and done
Who Will Answer? ... worth thinking about:
A beautiful and powerful insight ON THE REALITY
behind mercy, grace, and forgiveness. ...
What It Cost JESUS, ...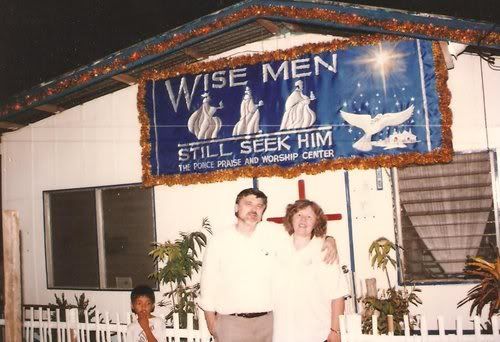 Purify My Heart: Refiners's Fire...
WHEN IT'S ALL BEEN SAID AND DONE
A Prayer-Song for Every Christian...
---
*** Len & Lynne Hummel ***
"Light, Love, & Grace to you
through our Lord Jesus Christ: Yeshua,
The Messiah and Saviour of the world."
"Exposing Deceptions..."
---
THE MAJOR HISTORICAL ELEMENTS THAT HAVE BROUGHT DECEPTION AND DEFILEMENT TO THE MODERN-DAY CHURCH
---

When we
look at the church of today we see mostly various organizations and institutions, but not the dynamic, living, spiritual, Spirit-born organism of the first century Church. The changes in the way church is conducted today does not have much of a NEW TESTAMENT pattern left in it to make it recognizable to one who would have been part of the first Church [a word which means: the elect or an assembly or gathering of called-out ones.] If a first century believer were to attend a modern-day service they would probably be in total shock and declare that the way they see it, the church has abandoned the prescribed ways as set up by the apostles.

When
Rome took over the Christian faith and made it the official religion of the state, they incorporated pagan priests and practices to use it to manipulate and control all the people under Roman rule. Thus, the ROMAN CATHOLIC CHURCH was born and it was not the church of Jesus Christ with its clear Hebrew origins and flavor, even though it adopted some teachings from the Bible and some basic understandings about God and Jesus Christ. But much was lost in the midst of this incorporation within pagan Rome and its official religion of the Empire.

Even
in the reformation period much of the traditions of the Roman Church were retained and NEVER CHANGED. Many of the traditions that hindered the official roman church were retained and remain unaltered to this today in nearly all church-settings in just about every church-denomination. To begin with, the first church met in homes and didn't have church buildings. They had little or no financial overhead but all moneys received went to the support of full time ministers and the poor among them. The first church might have gone to the Jewish synagogues to expound the word of God there and they might have had some larger meetings held in barns or other such buildings when Paul or other Apostles were present to teach or preach, however, the first Christians met in houses, in groups that were not so large. They had no denominations and were not divided by such things. When Paul found it to be happening that the people started to be divided over their preference of leadership, he rebuked it as carnal and not walking in the unity and humility of the Spirit. The first believers were all one body of Christ. If you take a fresh look into the New Testament you will find these things to be true and that the church you see today is far from the New Testament model and example.
The church at that time had elders
who would guide and simply oversee the meetings to make sure that all was done decently and in order. I guess that leaves out the laughing revival, right? The elders were all men, also the deacons were all men, pastors or bishops were all men. These things are clearly told to us as instruction in the two letters to Timothy. So with this as an introduction, let me list now the things that need to change so that we can get back to being a real NEW TESTAMENT CHURCH and Body of Christ.
1. No need for big or hugely expensive church buildings.
Smaller places are adequate. Even houses and homes are open for meetings. Money then is not a big issue.
2. No division by denominations.
Regarding all the basic tenants of the faith we should easily find agreement: at least among those who are born of God's Spirit and have the Bible to refer to and its clear context on every major issue.
3. The Government of God is very important to be followed.
Pastors, elders, deacons, bishops, are all to be spiritually mature MEN, not women. Why? Because that is the order of God and His Order and Government is absolutely to be followed, without exception. Christ is the head of the man and the man is the head of the women in marriage and the same order is in the Church of God. If God's Government is not followed then that group is in rebellion against God. Rebellion against God's Government started with Satan and continues on with Eve and Adam. I put Eve first here because she was the first woman to usurp authority over her husband's instructions. It's called rebellion. REALIZE IT OR NOT, EVERY CHURCH THAT HAS WOMEN AS ELDERS, DEACONS, PASTORS OR BISHOPS IS IN REBELLION AND DECEPTION. Believe it or not, that's as true as the Bible is true. That doesn't mean that God doesn't use women in many ways in ministry, for He surely does use them in a proper submission to the authority of His Government.
4.
The next issue is the merchandising of the Gospel. Please note that the only one who wanted a fee in the Bible was Balaam, a false prophet. The way of supporting ministry of any type is by tithes and offering and it is fitting for ministers to labor with their hands at times when there is need to do so. Today, the whole Christian world is out of order because Wall Street merchandizing of ministry has taken over and has for the most part promoted the wrong people to "Christian Stardom" and they are not the ones God WOULD PROMOTE. Thus you have people, men and women, held in great esteem that are not approved or appointed by God. Thus, teachers of deception and ministers with wrong motives abound. Are we ever in trouble? Yes! They charge for seminars, worship meetings, even evangelistic meetings. They COPYRIGHT their stuff [for purposes of financial gain and "possession."]! Wow! If there is a DVD or a CD that has an evangelistic, Gospel message on it: they specify (under penalty of law) that you can't use it with some groups publically, and you can't copy it to give to a poor mission church to reach the lost, otherwise: you could be "fined" and go to prison. It's almost unbelievable how much these people have lost the fear of God. If the Holy Spirit anointed the worship or message how could anyone copyright it and sell it? Didn't God give them their gifts and callings to be freely used and given to others for the sake of the Gospel and Christ and the extension of His Kingdom? Could these people really fear God? If a musician is anointed to lead worship and that is his gift and calling, can that person sell tickets to "worship meetings?" Today, many worship songs can't be used in church meetings without paying a fee to "the copyright owner!" THERE IS NO FEAR OF GOD IN THIS! But there is A LOT of "I want my piece of the action, and I WANT MY FEE!!!" May GOD grant conviction and repentance over this awful area of blindness and disobedience.
5. Tele-evangelism really changed the face of Christianity
from a cross-bearing church to an entertainment industry. It did this step by step and with many scandals that seriously marred the image of Christianity, worldwide. Many a TV ministry has misused funds and become very rich and famous almost as if it were a competition with Hollywood. I blush and am ashamed at what has happened to the Christian world today because of the deceptions and compromise that is expounded through "Christian TV". Are we still so blind we cannot see this?
6. The music of Satan
and the world has taken over the music of God in many areas and is now promoted in the most remote places of the world as "Christian." A BILLION DOLLAR industry attracted many who were grabbing and longing for fame and fortune. Where is the discernment of the Holy Spirit? Perhaps many of the listeners are not really saved yet at all, or (at least) not sanctified and walking in the Holy Spirit.
7. There is very little emphasis on the teachings of holiness and separation
from this sin-laden world. Instead, the emphasis in many churches is on "Purpose Driven Living" to promote self, personal success, and the flesh. It is the prosperity gospel, which is not the Gospel but great deception. It's about self-esteem and achievement. It's new age and Satan in disguise. It's turning Biblical prophecy into sensationalism instead of the blessed hope which promotes watchfulness and prayerfulness. There are an abundance of false teachers and false teachings in the modern church. Where will this lead the ones who follow?
8. Now they even dare to change the Bible!
Numerous Bible versions that now omit entire verses, and change Jesus from being LORD to "master," (which only means "teacher" in the new age vernacular. They take the edge off the sword of the Spirit and diminish the LORDSHIP OF JESUS AND THE AUTHORITY OF HIS WORD.
This is pretty much the condition of the church today, my friend, but God still has a remnant of truth seekers and those who truly love Him. Will you be one of them Those that have ears to hear let them hear what the Spirit is saying to the churches today.
---
THE MAJOR AREAS OF DECEPTION
AND SATANIC-INFILTRATION IN THE CHURCHES:
THE THINGS THAT MOST GRIEVE THE HEART OF GOD
AND HINDER THE WORK OF THE HOLY SPIRIT AND THE CHURCH
. . .
---
AREAS OF BLINDNESS & DECEPTION . . .
1) REBELLION AGAINST THE GOVERNMENT OF GOD. OPPOSITION TO THE GOVERNMENT OF GOD and THE LORDSHIP of Christ.
This includes the allowance of the spirit of Jezebel to usurp GOD-given and GOD-designated authority required of men and elders in the church and home.
2) THE, MERCHANDISING OF NEARLY EVERY ASPECT OF MINISTRY,
INCLUDING THE GOSPEL, TEACHING, EVANGELISM, LITERATURE, MUSIC, SEMINARS, CONFERENCES, CONCERTS, etc. etc. NEARLY EVERYTHING is marketed and promoted "for sale."
"Possessing" and COPYRIGHTING ministry AND THE WORD OF GOD for the purposes of profit and "supporting" "ministry."
- 40 and 50 years ago, this kind of thing WAS ALMOST UNTHINKABLE AND UNHEARD OF. Today: it is RAMPANT everywhere. The "incorporation-mindset" has taken over much of the church. What a shame and disgrace to everyone involved in this "ministry for profit" and their various money-making schemes!
3) The promotion of ungodly, carnal, youth-oriented "Christian rock music,"
and much of so-called CCM music. Much of the entire BILLION DOLLAR "Christian music-biz" is more geared toward "entertainment" than in actually and TRULY lifting up the Lord Jesus Christ and HIS GOSPEL MESSAGE. "Is there a market to sell it? - THEN PLAY IT AND PROMOTE IT!" - yes: the moneychangers are at it again.
4) THE NEW AGE INFILTRATION OF THE CHURCHES
in the form of "seeker-friendly" churches, "self-esteem-gospels," "prosperity gospels," AND THE ABANDONMENT OF MANY OF THE FOUNDATIONAL TRUTHS OF THE GOSPEL, - such as:
the seriousness of the issue of sin;

preaching against sin in a truly convicting manner;

the REQUIREMENT of repentance;

the necessity of sanctification and holiness in order to walk properly with GOD and under His protection;

the self-denial of discipleship;

THE LORDSHIP and HEADSHIP of Christ OVER ALL.
Most of this is not even preached or taught in most churches today, or if it is: it is so watered down and diluted that it is barely recognizable from THE BIBLICAL NORM.
5) LOVE OF UNGODLY, WORLDLY ENTERTAINMENT
among HUGE NUMBERS of those who attend church and call themselves "Christian" or "born-again." NEARLY ALL THE STANDARDS OF HOLINESS [and separation from the world] ARE DOWN EVERYWHERE YOU LOOK. EVERYWHERE, the standards are mostly those of the world - a complete and total moral disaster.
6) So-called "Christian TV Networks"
which promote "entertainment-oriented Christianity," prosperity gospels, slick, Hollywood, Wall-Street-type promotions of "ministries," and divert HUNDREDS OF MILLIONS OF DOLLARS toward all kinds of unworthy "projects" that have little or nothing to do with ACTUALLY CONVERTING souls to CHRIST in a real or genuine manner other than "repeating a sinner's prayer."
7)
The propagation in our time of DOZENS of "NEW Bibles," "new translations," mistranslations, and "paraphrased Bibles," that OFTEN alter or misuse THE ACTUAL MEANING and context of certain verses and doctrines in the Bible. NEARLY ALL of these "New Bibles" are COPYRIGHTED and sold AT PROFIT! - Millions of dollars are being made off these Bibles. WHERE DID ANYONE EVER GET THE IDEA THAT ANYONE COULD COPYRIGHT THE WORD OF GOD, - AND THEN SELL IT FOR A PRICE AND A NIFTY PROFIT! - WHERE & HOW DID SUCH AN ABOMINABLE IDEA EVER SLITHER ITS WAY INTO THE BODY OF CHRIST - OR SHOULD I SAY, "into the Whore/Harlot church." - Yes. I think very likely that is precisely what it is.
8) THE VITAL DOCTRINES of GRACE *and* TRUTH being preached and taught in a manner that is seriously out of balance with Scripture.
On one hand it is GRACE taught with virtually no proper balance with sanctification and sound, foundational BIBLICAL doctrine and truth. On the other extreme is too much emphasis on almost legalistically obeying GOD without the grace AND GRACIOUSNESS that comes with the forgiven Christian life of following Christ and loving others. - what is often truly missing in these errors is THE FOUNDATION of TRUE CONVERSION of the inward life of the spirit and soul.
---
Reimagining Church
*Make Me Thy Fuel - Amy Carmichael*
From prayer that asks that I may be
Sheltered from winds that beat on Thee,
From fearing when I should aspire,
From faltering when I should climb higher
From silken self, O Captain, free
Thy soldier who would follow Thee.
From subtle love of softening things,
From easy choices, weakenings,
(Not thus are spirits fortified,
Not this way went the Crucified)
From all that dims Thy Calvary
O Lamb of God, deliver me.
Give me the love that leads the way,
The faith that nothing can dismay
The hope no disappointments tire,
*The passion that will burn like fire;*

*Let me not sink to be a clod;*

*Make me Thy fuel, O Flame of God.*

~Amy Wilson Carmichael~
Missionary to India & Asia
~~~~~~~~~~~~~~~~~~~~~~